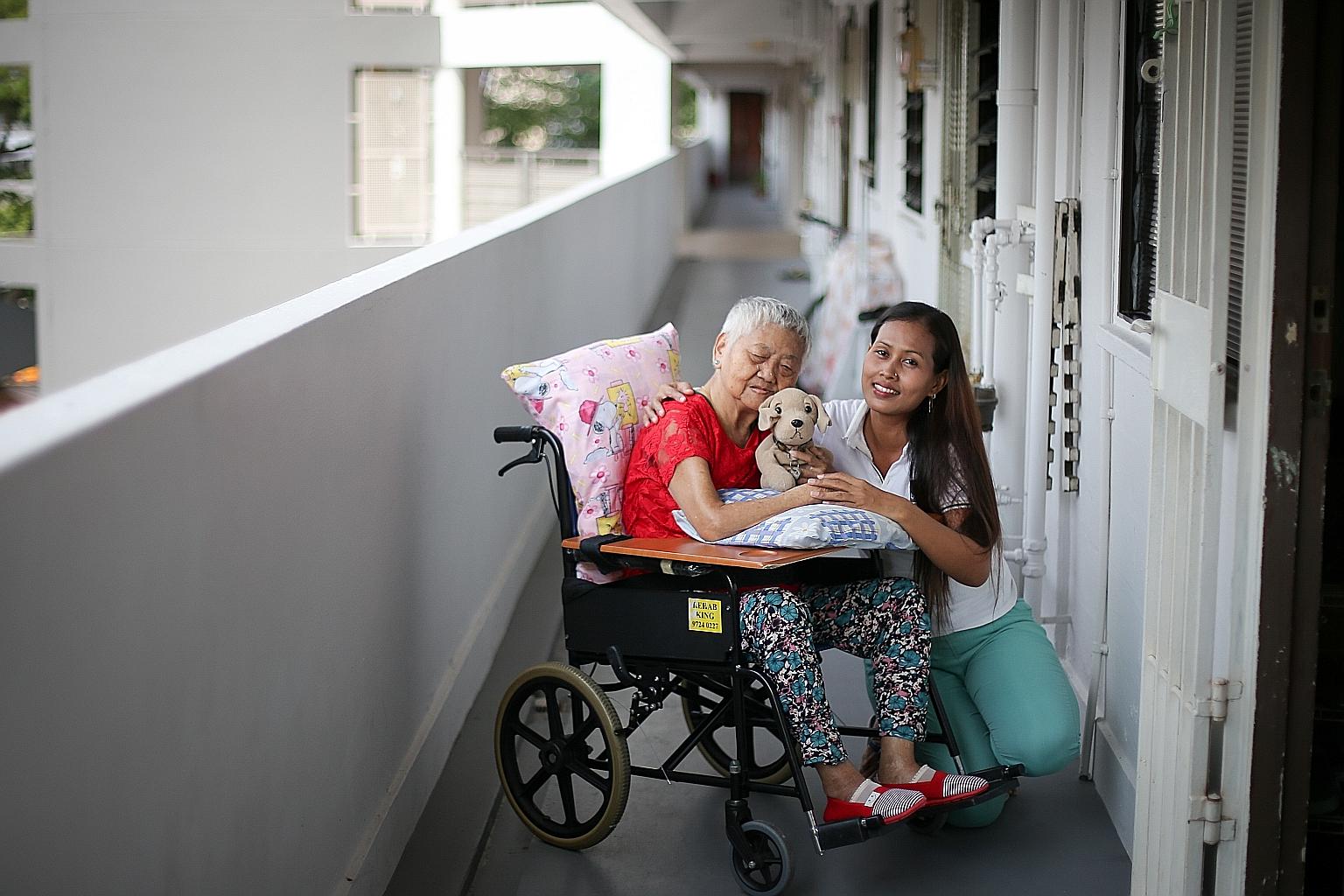 Most working couples, and singles, too, would rather have someone else do the dirty work. And some professional housecleaning and maid services are getting on hands and knees to oblige.
Once thought to be a luxury for the rich and famous, maids and professional housekeepers have become a necessity squeezed into budgets of some who have little time for household chores.
Touting step-by-step plans and cleaning routines, such as "21 steps to clean a bathroom" and a pledge to clean hard-surface floors on hands and knees, maid services are being invited into houses, apartments and
condominiums.
Increased demand has followed the changes in lifestyles that emerged in the 1970s, and some maid service businesses estimate the housekeeping industry to be a $10 billion-a-year business.
"There wasn`t much of a housekeeping industry to speak of before," said Dallen Peterson, who along with his wife, Glennis, founded Merry Maids Inc. in 1980. "Most of the businesses like ours really got going in the `70s and took off in the `80s."
According to the International Franchise Association, there were 812 maid service franchises in the United States in 1986, 1,214 in 1987 and 1,621 already in 1988.
A survey of the Chicago Yellow Page Directory in 1970 found 17 maid service businesses listed. The pages now list 87 in the city alone.
As the business has grown, its character has changed and become more corporate. Many maid services began as home-run operations but have evolved into franchises with services nationwide and even internationally.
Last week, the nation`s largest maid service franchise, Merry Maids, was acquired by ServiceMaster Co., a firm most commonly known for being in the industrial cleaning business. It saw home care business as a growing industry. ServiceMaster serves more than 2 million customers in North America with cleaning, lawn care, termite and pest control services and has networks in Japan, Great Britain and other European countries. It started HomeBrite, a maid service of its own, last fall but decided it needed to acquire an established business.
"We studied the (maid service) market for over a year before getting into it," said C. William Pollard, president and chief executive of ServiceMaster.
"We wanted to offer a complete line of services to the home market, which is growing rapidly," he said. "We`re now studying some additional service concepts to provide the consumer with a care-free home."
Merry Maids, which has grown by about 35 percent a year, has estimated sales of $38 million. It recently signed a master franchise agreement in Australia. Negotiations also are underway for Merry Maids franchises in Canada and Japan.
In the Chicago area, the yellow-and-green uniforms and Merry Maids logo can be found in Barrington, Lisle, Wheaton, Schaumburg, Clarendon Hills, Tinley Park and West Chicago.
The maid business has changed as its customer base has changed, said Merry Maids` Peterson, noting that 80 percent of Merry Maids` business comes from working couples.
"When we first started, most of our customers were people who had domestics at one time," he said. "The service was initially geared to the middle- to upper-income levels, but our base is much more mixed today. We have people who`d never had anyone come in and clean their house."
Housecleaning services even can take credit for settling disputes between the modern-day couple.
"Housekeeping services like ours may have saved a few marriages," said Peterson. "In large metropolitan areas where people spend a lot of time commuting, they don`t want to spend the free time they have cleaning and maintaining their home."
David McKinnon, who heads the Molly Maids U.S. operation along with Frank Flack, said, "Households where the husband and wife work and family income is in excess of $40,000 are ones who call on us. The working woman is really driving the demand for these services."
But cleaning is cleaning. Although few people take pleasure in doing it, there`s always been someone willing to clean house, from the white-uniformed women who do "day work" to those who are called in on special occasions to serve and clean up after cocktail parties in private homes. But now cleaning has become an organized business.
"The housekeeper has been around for a long time," said Coralee Smith Kern, who started the Chicago-based Maid to Order in 1971. "More services have popped up in the city and the general area."
When Kern decided to make a business out of cleaning, she started the business from her home with one employee. She now employs 50.
Kern, however, is calling it quits after nearly 17 years and is planning to sell her maid business. Kern, executive director of the National Association for the Cottage Industry, now hopes to pursue work on behalf of the cottage industry full-time.
"Cleaning is an easy business to get into, but a hard one to stay in,"